Today in the Simpsons Panel at the San Diego Comic-Con 2016, a fan asked Matt Groening "if he would ever bring fan-favorite series
Futurama
back (again)". Matt answered: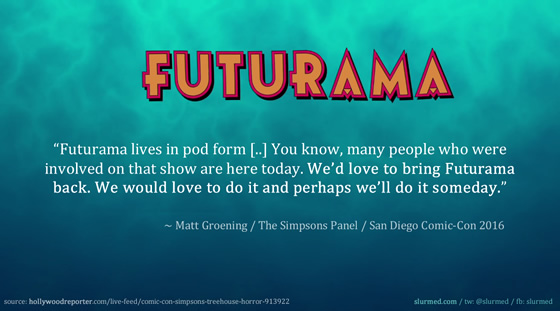 "Futurama​ lives in pod form [..] You know, many people who were involved on that show are here today. We'd love to bring Futurama back. We would love to do it and perhaps we'll do it someday."
~ Matt Groening / The Simpsons Panel / San Diego Comic-Con 2016
As usual, this is a very long shot. But as usual, Futurama fans are always around, even with the
FAN-O-RAMA: A Futurama Fan Film
that is a work in progress made by the fans for the fans, inspired by the amazing series.
Who knows... Futurama is one of the series that already revived because of the fans, I say we could do it again.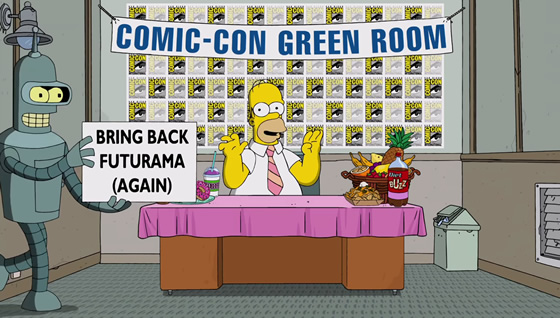 "A man can dream, though. A man can dream"
~ Professor Farnsworth
[
YouTube
]
Source:
The Hollywood Reporter